Learn To Sound Great Every Time You Play
Short acoustic and fingerstyle guitar courses with 1-on-1 coaching focused on the skills to play songs

Clear And Focused Lessons
There is a lot of information about guitar on the internet. Too much. It can quickly become overwhelming, and a lot of it you really don't need to know
We make simple and specific lessons to show novice guitarists how to play songs effortlessly, and sound great when they play.
Just the essentials that most consistently and reliably get the best results for our students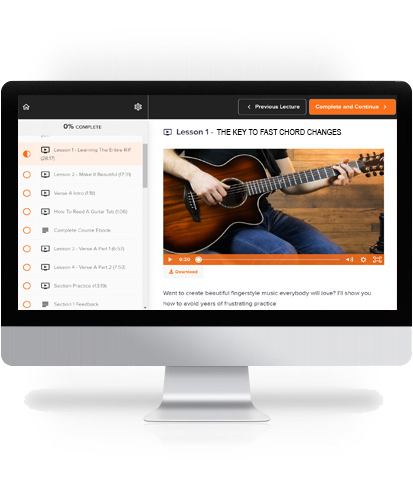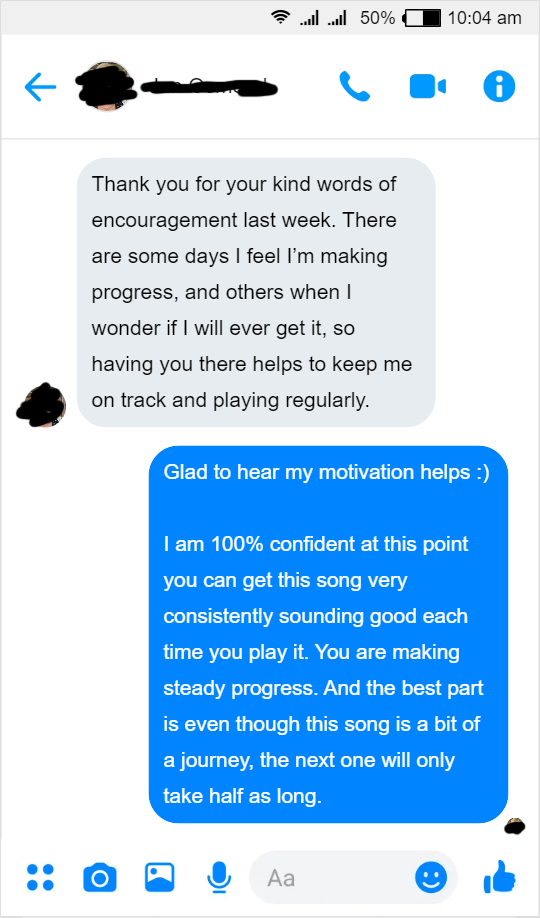 Personal Feedback & Motivation
The Hybrid Guitar Method
Whether you're a beginner or a pro, the fastest way to improve is with coaching. Good coaching.
But normal live lessons are expensive and can be inconvenient if you have a busy life

That's why we invented the hybrid guitar method - combining the best parts of in-person lessons and online courses.
In our courses you get a real guitar teacher to keep you motivated and focused - an expert who can quickly see the technique details you missed and help you fix it instantly.
Combine this with a structured online course that guides you every step of the way and you have the most effective path to learn guitar

It's easy to find lessons on chord shapes, strumming patterns, or song tabs. But it's an entirely different skill to make it sound good repeatably.
Are you confident that when you go to learn a song, it will sound how you expect it to in your head?
Can you play without making mistakes and messing up notes or chords?
Do you get regular compliments from friends and family about how good you sound?
This is a core part of all our courses. We won't just give you information, but actually teach you to the far more rare skills of playing consistently and sounding great every time you play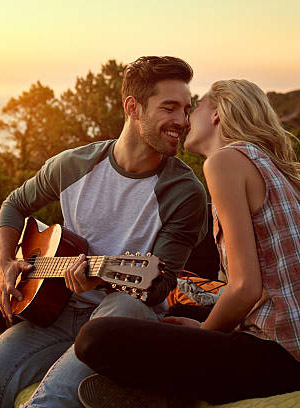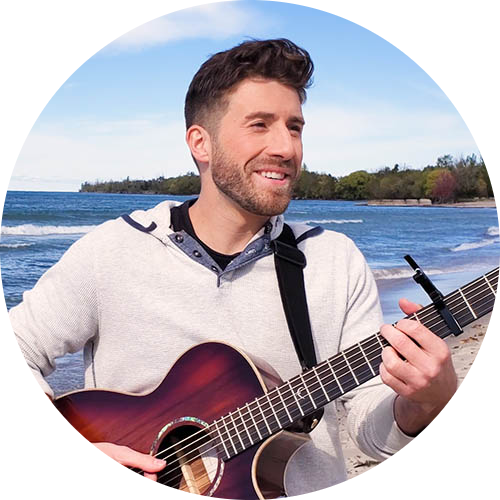 Hi, I'm Kurt Berg, a former mechanical engineer turned pro guitarist.
My playing has been sponsored by companies like Disney, Universal Music, Ultimate Guitar, Guitar Pro, Skillshare and more. My lessons have been viewed over 43 million times from guitarists across the world
Along with the 5 Minute Guitar team, we make short, focused video lessons to teach you the most important skills to play songs and sound great.
I have an unusual amount of hobbies. I like playing guitar, weightlifting, hockey, skiing, golf, making videos, building websites and going to the beach. I could name dozens more but this paragraph would get way too long.




"You are an awesome teacher! You make it very easy to learn and follow - I've always wanted to play the guitar and your videos are making it posssible - Thank You!!!!"
-Karen Cheney


"I like the easy to follow chords above and they highlight as they come next. As well, you were kind enough to add the chart and even put the time each section as it falls in your video. You thought of everything...very good and easy to understand tutorials!"
-Josh Pierce
"I am getting back into guitar and loving these videos. I am practicing more and my technique improves every day"
-Julia Whittington


"Really enjoying the guitar. Your lessons are bringing me further along than I anticipated at the start. I now know how to play properly, thanks to you. The song chords and fingerpicking variations are super nice, thank you."
-Bill Huddleston
All of my courses come with 2 guarantees:

I think it's important to mention these because I understand you may be hesitant to purchase an online course or doubt your ability to be successful. Especially if you have tried to learn guitar before and struggled.
I want to be very clear that your success is our #1 priority and we will get you to your goals, guaranteed.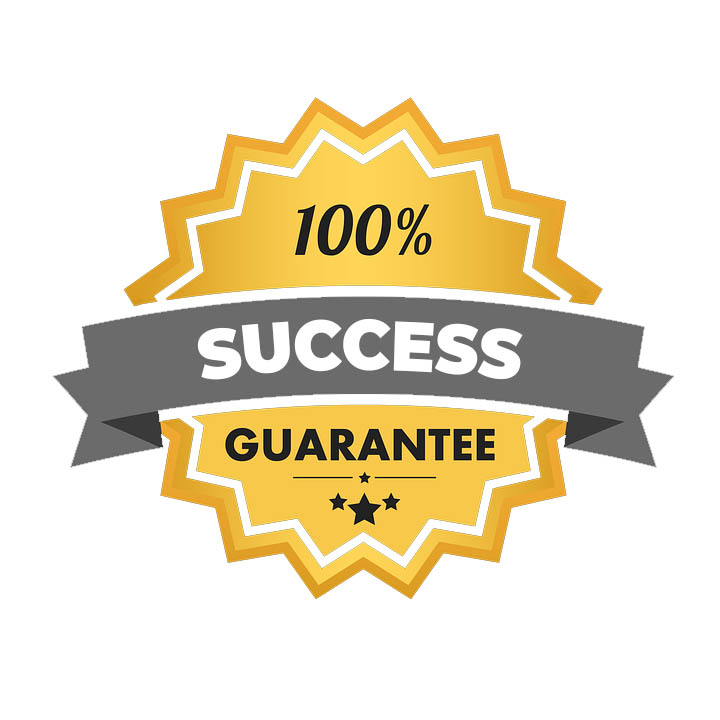 Success Guarantee
If you finish one my courses and are still struggling with anything, I will personally help you until you are successful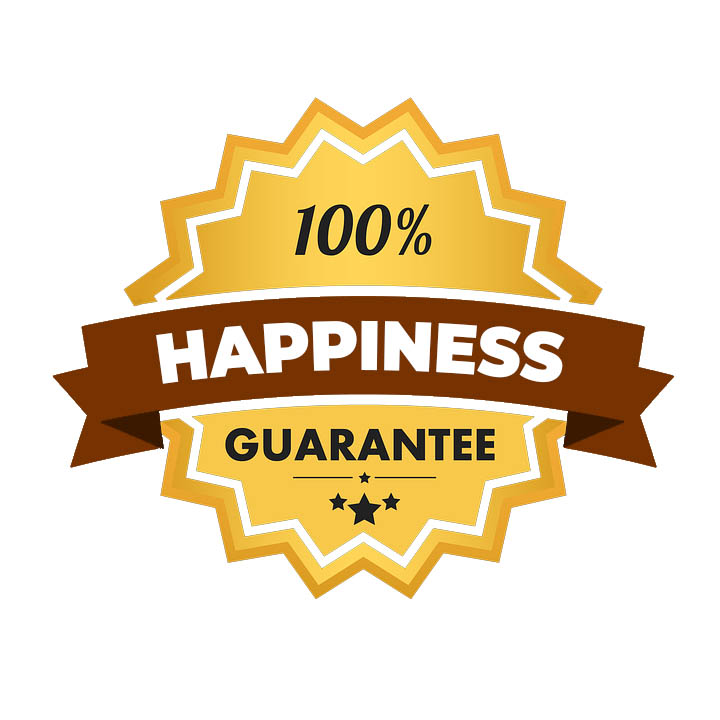 Happiness Guarantee
If you are not happy with the course or the content for any reason, I will give you a full refund. Simple as that.