MASTER THE ACOUSTIC GUITAR
YOUR GUIDE TO BEING CONFIDENT AND SOUNDING GREAT WHEN YOU PLAY
Take a sneak peak inside the program
Become The Musician
You've Always Wanted to be
There are tons of guitarists out there who can strum along and play basic songs for their friends while only screwing up a few chords and keeping a somewhat decent rhythm. In this program we show you how to
rise above the average level
and help you become an
impressive guitarist
.
​
 You'll learn how to play songs
smoothly
without those
ugly mistakes
and awkward strumming. We'll teach you fingerstyle versions of the most popular songs
so you can sound like a musician
, not just someone who can kind of play guitar. 
​
We then dive into techniques like slides, harmonics and the skills to
IMPRESS and EXCITE people with your playing
.
Finally, we teach you how to learn full songs and listen to any song, break it down and
play full songs beautifully. 
​
This program has over 400+ videos covering over 150+ songs and is updated every month so you can keep learning.
​
We teach you
acoustic guitar for popular music
, learning the top modern hits, and also popular songs from throughout the decades - So when you go and play for your friends and lovers you'll know the songs
they WANT to hear
​
Oh, and by the way...You'll also be able to
directly contact my team of pro guitarists and I
at
ANY time
you want help.
We are here to guide you
. We are Yoda and you are Luke Skywalker. We will teach you the ways of the force
Here's What Is In The Program!
10 Complete Courses to guide you through every step of becoming the acoustic guitarist that other guitarists admire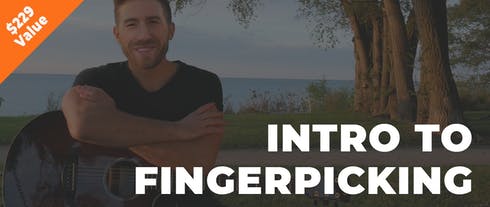 In this course you'll learn how to start playing the most beautiful style of guitar, finger style. We'll teach you the fundamental techniques like finger positioning, travis picking, alternating bass and many more. We'll also teach you tons of fingerstyle songs along the way!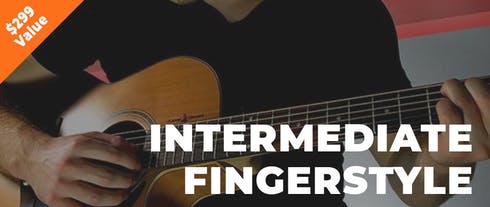 After "Intro To Fingerpicking" you'll move on to "Intermediate Fingerstyle". This is where you'll begin to learn all those techniques that really wow people. Through skills such as bends, vibrato, harmonics, etc, by the end of this course you'll have all the skills to play practically any finger style song you want!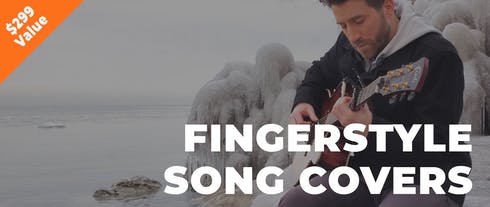 This is a collection of song tutorials for full intermediate level fingerstyle performances. Learning these songs will forever make you a better player and will be the songs you can play on the guitar that you're the most proud of!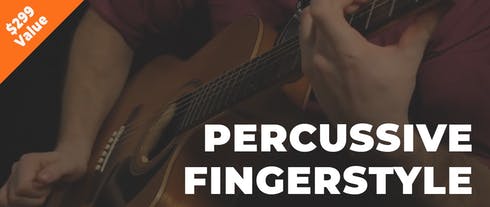 Learn how to turn your guitar into a drumkit so you can become a one man band! In this unique style of guitar we'll teach you a beginner, intermediate and advanced way of playing one of the most impressive songs I've ever learned! As well as teaching you all the percussive techniques you can use in your own music. This course is COMING SOON, and included in the program when it launches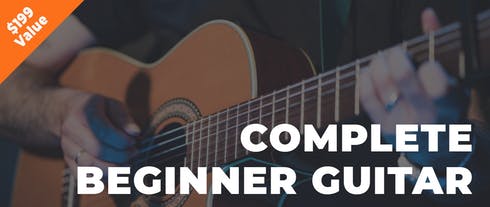 In this course you'll learn all the basics of guitar including chords, strumming patterns, timing, etc. By the end you'll have all the skills you need to start playing songs!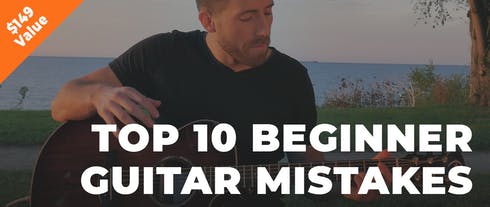 In this course we'll go over all the common mistakes people make when they start learning guitar. We'll show you why this happens and how to avoid them so you can get a head start on other guitarists!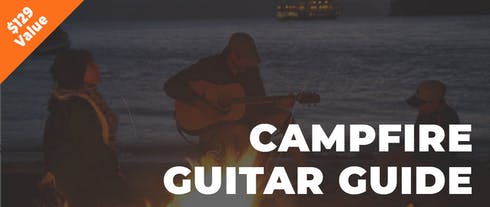 This is a collection of 100+ full song tutorials that are perfect to play at home or around the campfire. All the songs are ranked in difficulty so you'll always be able to find one at your skill level and know where to go next!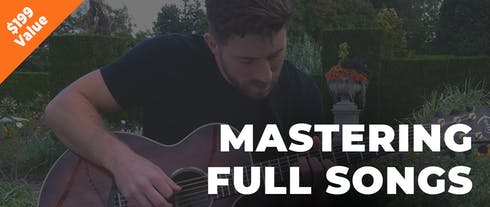 In this course you'll learn a more complex version of "Say You Won't Let Go" by James Arthur. Through teaching you this song we'll go over all the best ways to practice songs so you can learn full songs smoothly and quickly!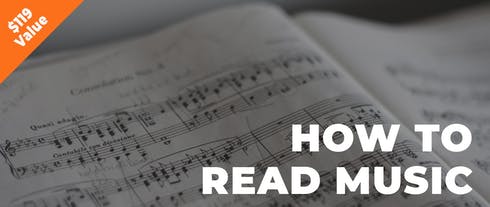 This is a bonus course that will teach you everything you need to know about reading music!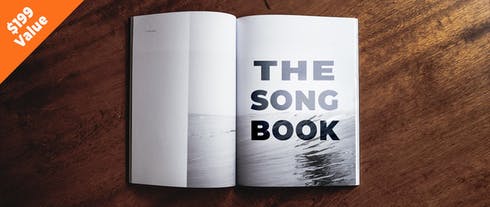 A collection of 50+ riffs of all the most popular music of current and all time. These fingerstyle riffs are awesome to play and all ranked in difficulty so you can always learn something new at your level
MASTER THE ACOUSTIC GUITAR TODAY


We focus on teaching you through
songs
, so you'll learn everything you
crave
to know
using popular music
Some songs in the program:
​
Perfect - Ed Sheeran
Hallelujah - Leonard Cohen
Imagine - John Lennon
I'm Yours - Jason Mraz
Can't Help Falling In Love - Elvis Presley
Shape Of You - Ed Sheeran
Despacito - Luis Fonsi
Girls Like You - Maroon 5
Senorita - Shawn Mendes
Tears in Heaven - Eric Clapton
Slow Dancing In A Burning Room - John Mayer
Let Her Go - Passenger
Love Yourself - Justin Bieber
All Of Me - John Legend
Babe Im Gonna Leave You - Led Zeppelin
Hey Jude - The Beatles
Thinking Out Loud - Ed Sheeran
Hey There Delilah - Plain White T's
Someone You Loved - Lewis Capaldi
And 100+ more...
​
Click here for the full list of songs in the program




THATS $2120 WORTH OF CONTENT


PLUS YOU'LL ALSO GET......
Guitar is tough to learn on your own. Without any direct feedback you'll always be left wondering
"Am I doing it right?"
. 
We get it, that's why you can directly message or talk to us whenever you have a question about ANYTHING. We are here to guide you. There's no quicker way to progress than directly speaking with professional guitarists, which is why we're always here for you! :) 
Lessons with real members: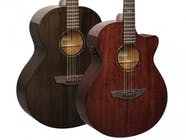 15% OFF LIFETIME FAITH GUITARS DISCOUNT
These are absolutely beautiful instruments, and you can get 15% off any Faith guitar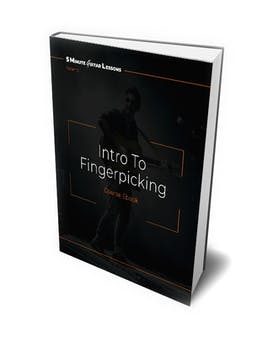 E-BOOK/PDF DOWNLOADS For all courses
Download and print off all tabs, music, chord diagrams, and other content to view offline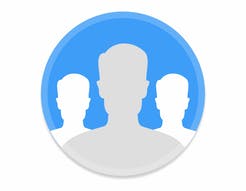 EXCLUSIVE PRIVATE
FACEBOOK GROUP
Join a private online community of other guitarists. Learn, get additional training and meet others going through the same journey you are!


GET ALL OF THIS...
VALUE: $3,000+


WHAT DO PEOPLE SAY ABOUT OUR LESSONS?
MASTER THE ACOUSTIC GUITAR TODAY